Harken-Reidar On-Line Discount Store
Instant Rebates for Engineering, Surveying and Construction Software
Carlson End-of-Year Specials - More than $1,100 off EOY  Civil Suite - Call us - we will ship yours tomorrow!  
Discount at Checkout!
Networking & Maintenance
2015 New Software Now Available
GeoTech
 - Subsurface strata solution 
CADNet -
Solutions for PDF conversions & BIM 
Trench
 - A solution for computing trenching quantities.
Call us for Pricing that cannot be advertised!
Carlson Software is a feature-rich solution for Engineers, Surveyors, & Contractors. Retail pricing starts at $1,750 for Civil or Survey with embedded IntelliCAD or try the Civil Suite. It contains Survey, Civil, Hydro & GIS solutions bundled together for a low retail cost of $3,750. Call us for discounted pricing that we cannot advertise!
Our pricing reflects discounts for customers who are ready to purchase Carlson Software. Go to CHECKOUT > Click BUY, check your cart for discounts.
Call us for pricing that we cannot advertise!!
Software can be stand-alone or networked. One license includes home & office install - no extra fee.
Add annual maintenance to your order or add it anytime later.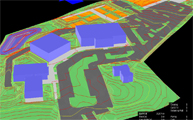 Click CHECKOUT > Then BUY and check Cart for Instant Rebates! 
If you need assistance please contact Art Griffin at
agriffin@harken-reidar.com or Reiko Lewis at (540) 635-6742 or rlewis@harken-reidar.com